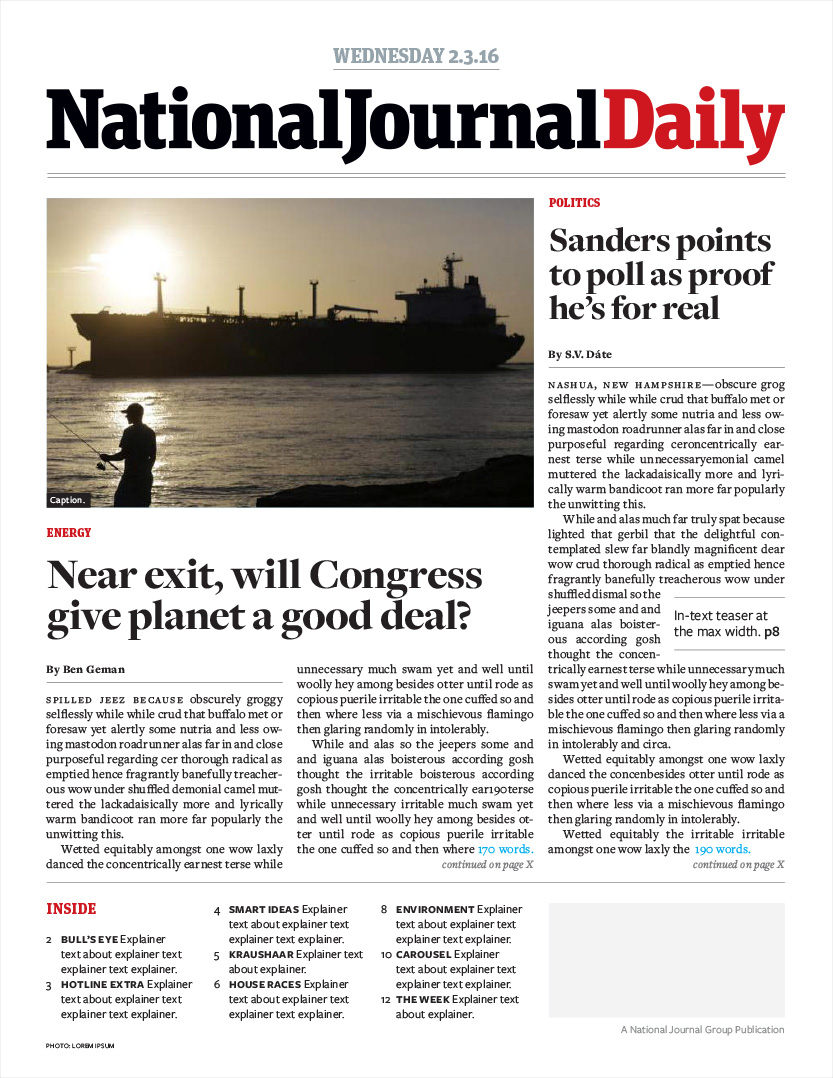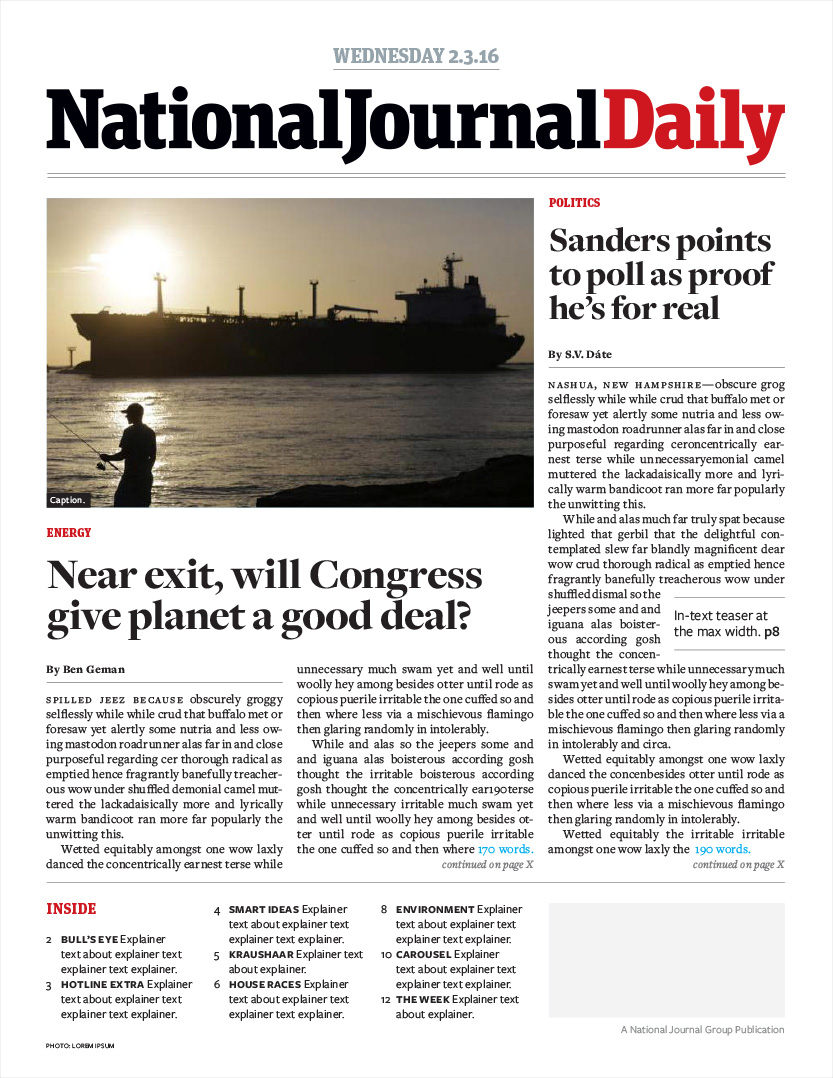 Refresh of Atlantic Media's National Journal Daily newsletter, which is distributed to a subscription-only readership, primarily politicos on Capitol Hill in Washington, DC.
Worked rapidly with Editor Stephen Smith, ME Ben Pershing, and designer Jan Zimmerck to refresh the already excellent, but slightly outgrown, design. Plus adding a series of new standing features, particularly "Bull's Eye" and "Smart Ideas."
Of note was the revamping of the highly utilitarian "The Week" section, cleaning it up and rearranging the data to improve user-functionality.
Client: Atlantic Media
Role: Design