50 Greatest Photographs app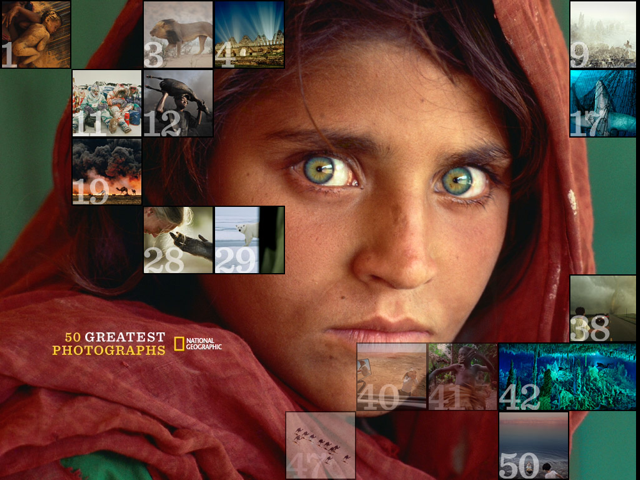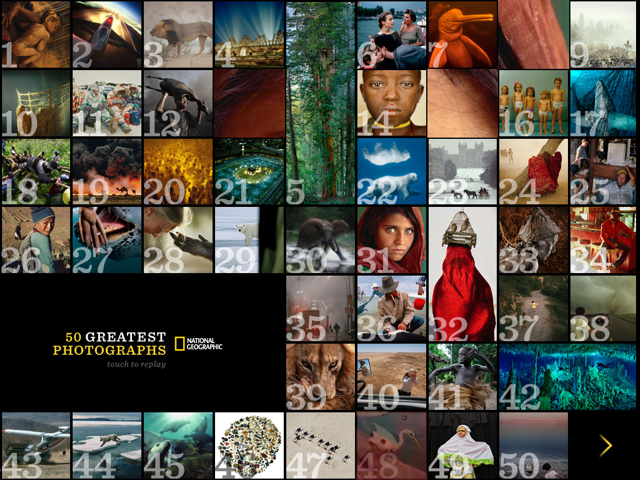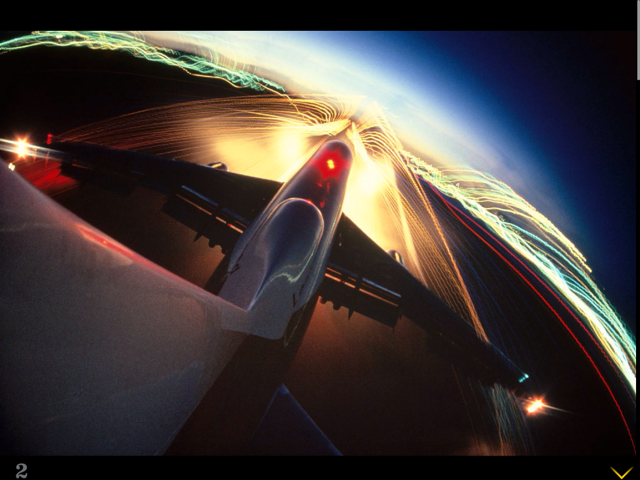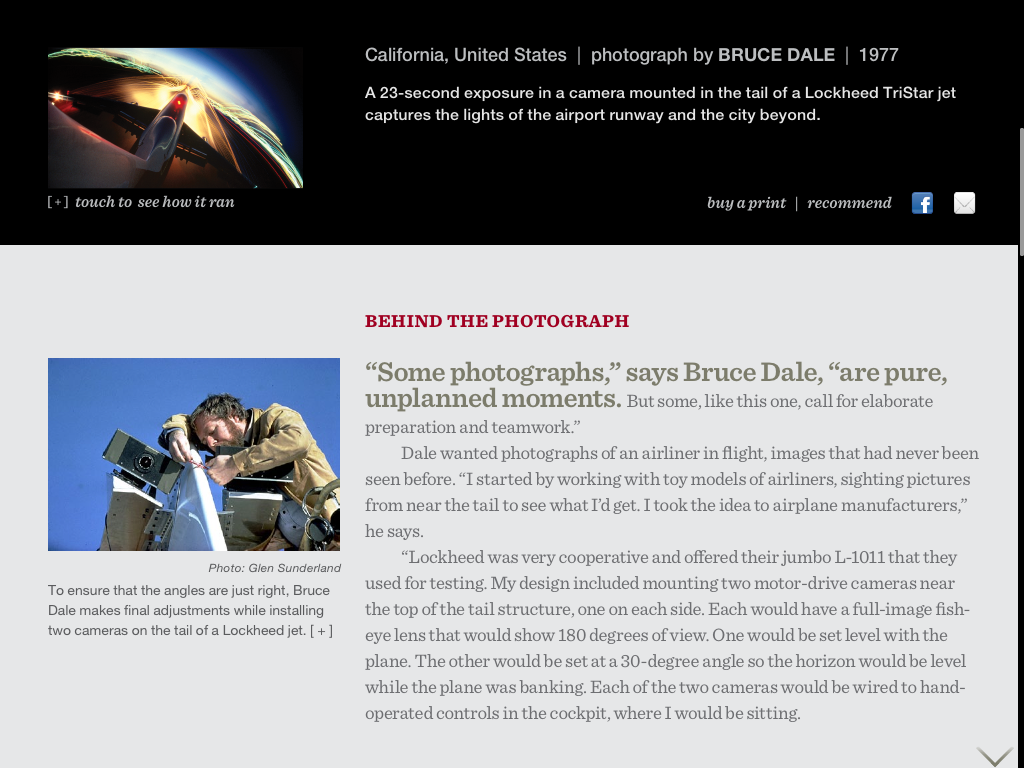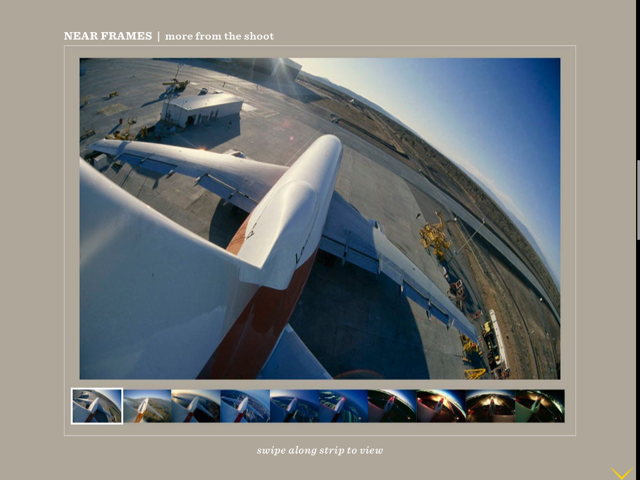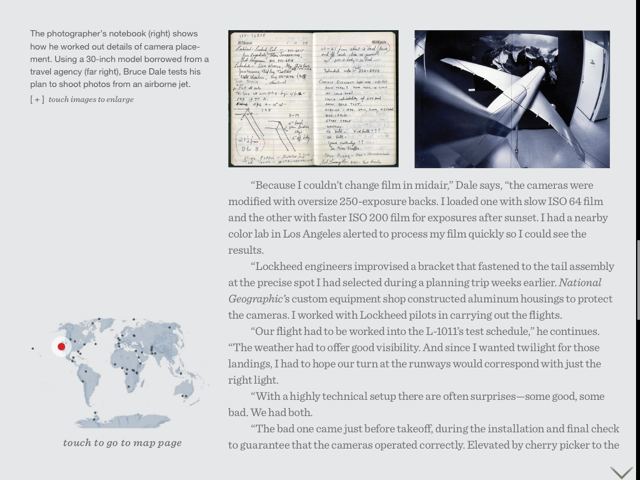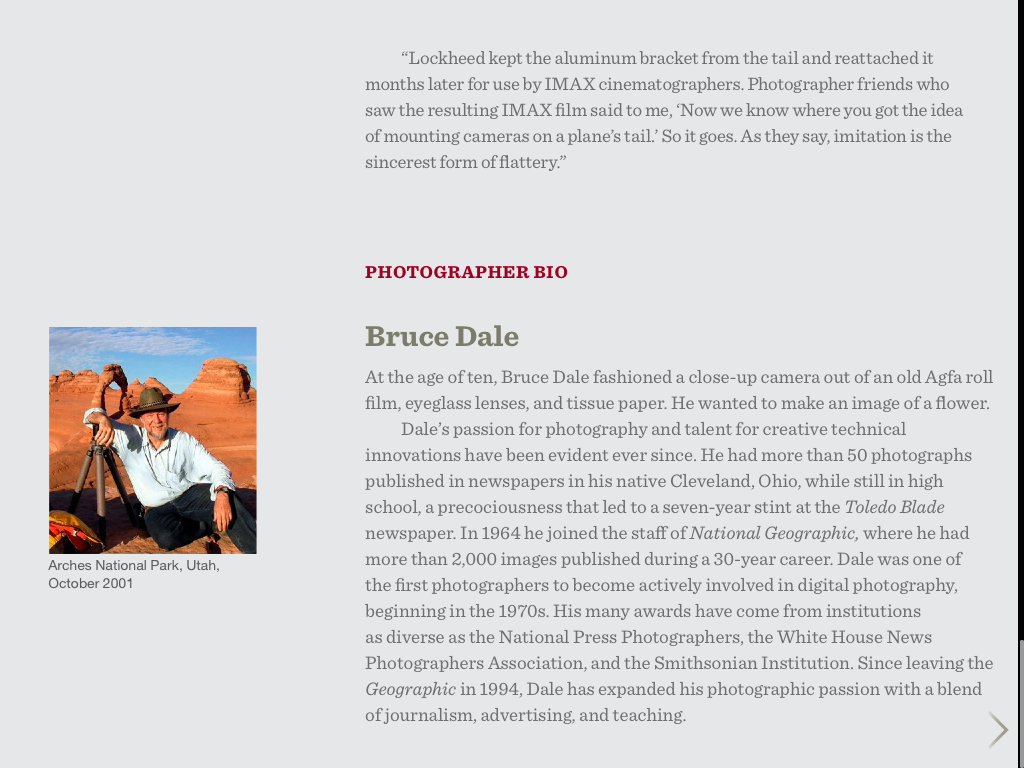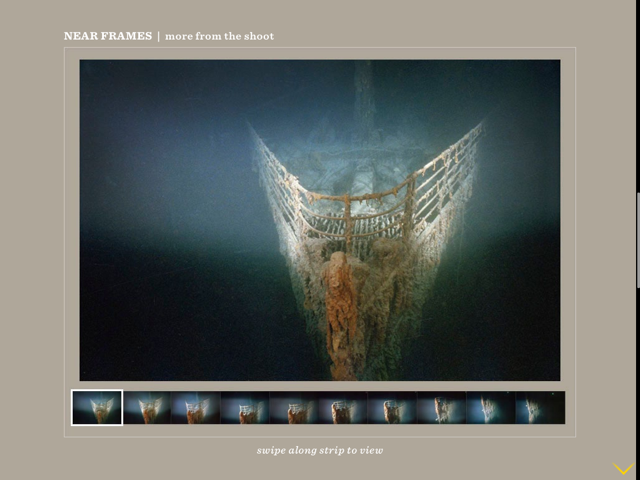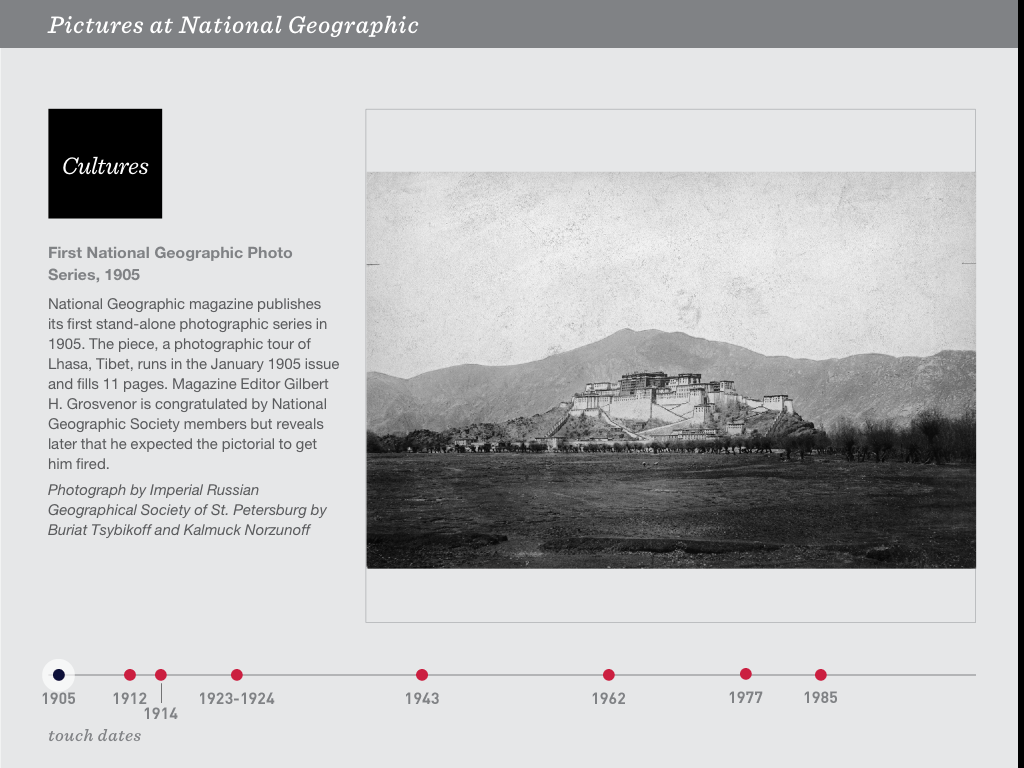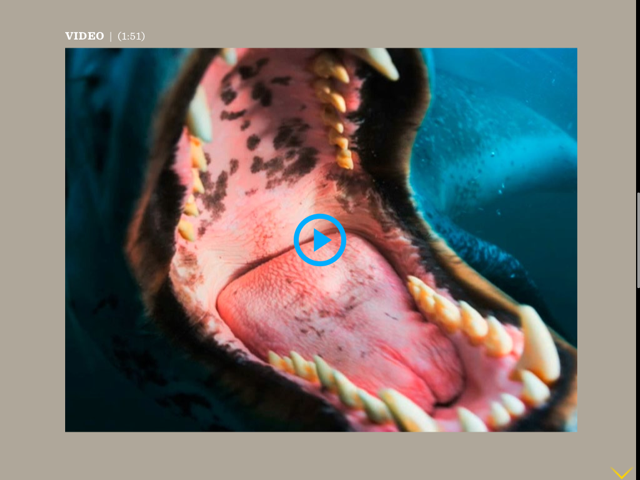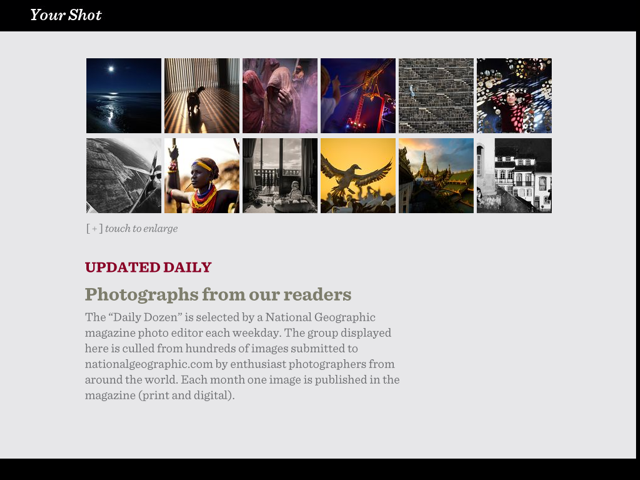 "50 Greatest Photographs" was National Geographic magazine's first forays into dedicated apps. Most of the images were accompanied with interviews of the photographers and included videos, preparatory notes and outtakes. A favorite experience during the gathering of assets was going through the original coverages for possible inclusion of near-frames that were never published.
Client: National Geographic magazine
Role: Conception and project management
It was one of the most popular iPad apps in the Apple iTunes Store when it launched in 2011. It continues to garner a 4-star rating and is available here.